Dive Master- Kim Mckinney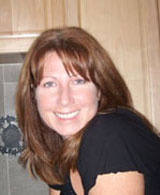 You never really know where you might find Kim when you come aboard. She goes wherever she is needed. O SEA D or Sea Esta are her two boats. She was born in Beaver Dam, Wisconsin and graduated from the University of Central Florida. Kim is also responsible for shaping the minds of the 2nd grade students at Liberty Elementary. God help them! Kim is a great divemaster, excellent instructor and a very friendly and knowledgeable diver. As a spear fisherman, well.... you'll have to ask her husband who gets all of the fish! She also carries several dive accolades, PADI Master Scuba Instructor, SDI/TDI Instructor, PADI Divemaster, TDI Advanced TriMix /Ext.Range/Advanced Nitrox/Staged Decompression Diver, NSS/CDS Cave Certified.
Dive Master Jonathan Rudolph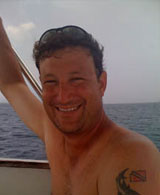 Jonathan has been a certified diver for 30 years and has traveled to many dive destinations around the world. He works as one of our Divemasters Jonathan's certifications include NAUI Instructor, SDI Instructor, CPR/First Aid Instructor, Nitrox Instructor, U/W Photography/Video Instructor, NAUI Divemaster Trainer, NAUI and SDI Specialty Instructor, DAN Diving Emergency Management Provider (DEMP) and DAN Diving Emergency Specialist (DES). Jonathan's love of the underwater world will make your trip a memorable one.