Just another beautiful and sunny Saturday here in South Florida!  Well Deerfield Beach to be exact!
Today Captain Jerry took out O Sea D, after she spent he last few days getting a little TLC in the boat yard.  The timing couldn't have been better!  The seas were flat, the sun shining, the lobster were walking and did we mention the celebrities on the boat!  Kelly (aka the Real Captain) made a special appearance as did, Alicia, Julie, Bobby Mac and the infamous Howard!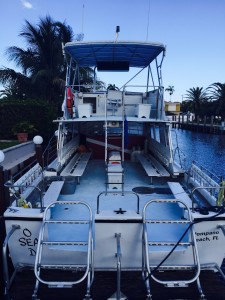 The Conditions of the Day:
Visibility:  80 feet – crystal blue water!
Waves:  0-1 Feet aka FLAT!!
Temperature:  84 degree
What we saw:  snappers, schooling fish, nasty lion fish and LOBSTERS!!!
Bonus Items:  Kelly did not throw Jerry off the boat!
Here is a little Bonus Picture of the Crew's Dinner: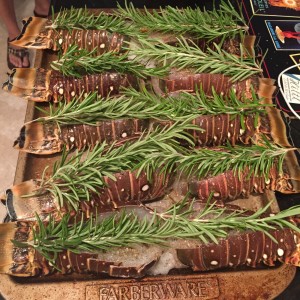 Interested in diving with us?  Book a trip now by clicking here!
Want to call us and say hi?  We like that too!  Call us at 954.942.7333